Thank you to those who joined me this morning for Presentation Rocket Science. You may download the presentation slides in PDF format by CLICKING HERE.
Your reactions, observations, suggestions and encouragement are all appreciated.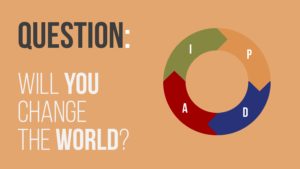 Now, get to work on your Mission Plan, Payload and Delivery System and go change the world.
I… P… D… A…  I… P… D… A…  I… P… D… A…